INSOFTDEV  SmartCar KioskDesk
A KioskDesk is a physical device with an software application installed on it, used to help both customers and companies that want to grow their profit.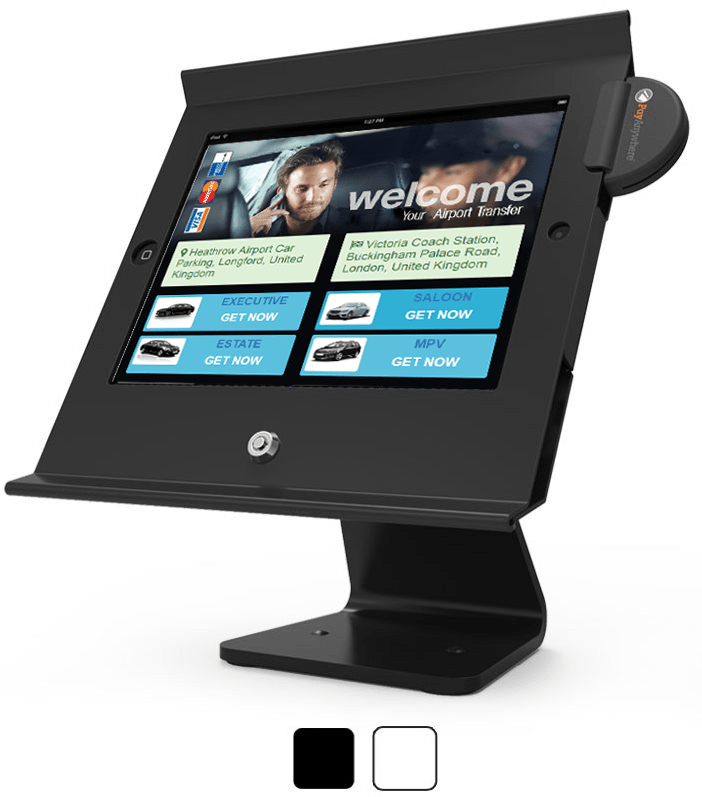 Smart2Car Kiosks can be placed in busy passenger areas such as, stations, supermarkets, shopping centres, university campuses and any entertainment venues. Smart Kiosks allow Passengers to book and even pay for Journeys, without the need for assistance from the Private Hire Operators.
These kiosks are usually installed in a hotel lobby, restaurant, or other location from which you have frequent pick-up requests, so that the Concierge, or passengers themselves can order a vehicle with the click of a button.
Smart2Car Kiosk with huge benefits !
SmartCar Booking Kiosks enables you to increase job bookings and revenue potential. The industry's first self-service Taxi Booking Kiosk allows passengers to book and even pay for jobs entirely on their own without involving any of your valuable staff. Smart2Car's Booking Kiosks act as an extension of your in-office booking system, bringing the following benefits to clients and companies.
Time saver– Ordering a taxi via telephone takes time, especially if you are put on hold for several minutes. People working in busy bars, restaurants and at hotel receptions don't have the time to waste making phone calls during busy hours. This taxi booking module cuts down the time it takes to order a taxi for a customer significantly, which improves service.
More customers– Because this taxi booker for hotels and restaurants is so quick and easy, employees will be more inclined to offer guests and visitors use of a taxi service, which in turn will increase your business turnover.
Customer service– This taxi booking module is ideal for corporate environments where professionalism is paramount and clients should not be kept waiting for a taxi.
Customer loyalty– Many customers use taxis on a regular basis. If they know that a venue has a concierge taxi booker in place, it will encourage them to return to that venue rather than going somewhere else where they might have to wait much longer for a taxi.
Low costs– The hole device is cheaper than a call centre.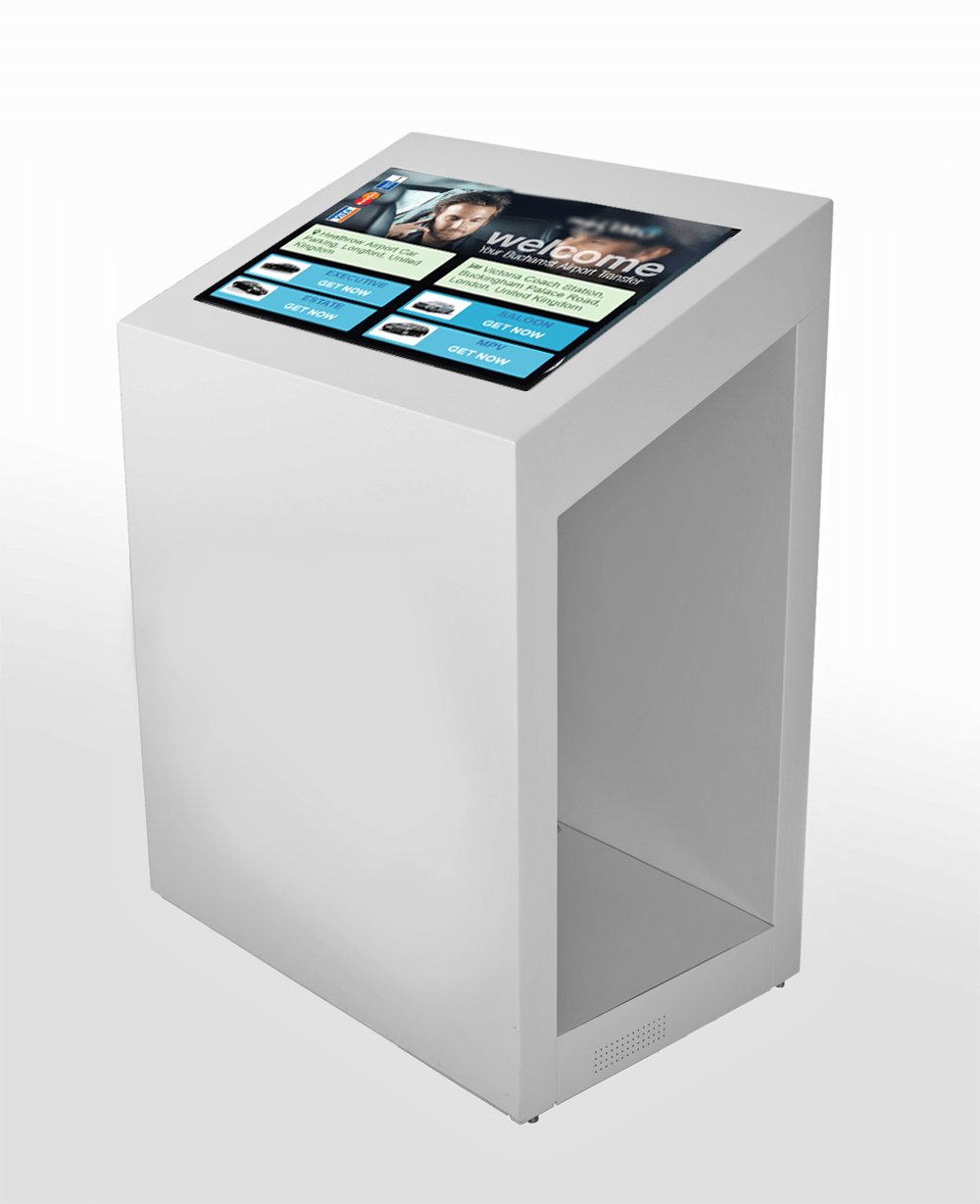 How to use the Kiosk ?
Customers can book jobs quickly and easily using clear, simple touch-screen instructions
Full UK address search is provided as well as a configurable list of local points of interest; e.g. hotels, business parks, tourist attractions, etc.
Passengers enter their name, the destination and their choice of vehicle type
The passenger pays for the job by cash or secure card payment at the kiosk and recives a confirmation on the mobile phone and email adress within seconds !
When a taxi arrives, the passenger does not have to present any confirmation ticket to the taxi driver.